Merry Christmas!!!!
Well, the gifts are open, the stomachs are full, my wife had to work, and the kids are enamored of the new X-Box One and smart TV. I've hugged and kissed and eaten and laughed...It was a stellar Christmas Day. It always ends too soon, and as you get older, it seems to come around more often.
I hope your Christmas was amazing. I truly do.
But, since my son and daughter are enjoying Batman: Arkham Knight, I thought I'd drop in to give you a quick update on my pull list today!!
1. Cyborg, from DC Comics - A superhero sci-fi drama. Coolness. Rating: 8 out of 10
2. Velvet, from Image Comics - An espionage crime- noir done nicely by the team that does it best: Brubaker and Epting.

Rating: 9 out of 10
3. Justice League 3001 from DC Comics - This is book is a real gem. It's severely under-rated. Beautiful art, excellent dialogue, lots of action, humor and familiar things that have become unfamiliar.
Rating: 9 out of 10
4. They're Not Like Us from Image Comics - Teen angst meets morally ambiguous X-Men.

Rating: 8 out of 10
5. Earth 2: Society, from DC Comics - This book is off the chain amazing. This is a paradigm shift in the DCU, and it is probably the premier, most quirky, most unpredictable mainstream superhero comic being written today. It's the best superhero comic that no one is reading.

Rating: 10 out of 10
Rating: 10 out of 10
7. Green Lantern: Can John get his Lanterns out alive of the war to wield the dwindling light in the universe that existed before ours? There is some real insight into John Stewarts's personality. Semper Fi, Do Or Die.

Rating 8 out of 10
8. We Are Robin from DC Comics - This comic is stepping up its game. There are some good, solid characters, and Bermejo's writing is on point.
Rating 8 out of 10
9. Adam .3 from Dark Horse Comics - A captivating mash-up of biblical lore and science-fiction.
Rating: 8.5 out of 10
10. Huck #1 from Image - 10 out of 10 (See review a few pages back)
11. Sam Wilson: Captain America #1 from Marvel Comics - I love this book. Nick Spencer has given Sam Wilson an unforgettable voice all his own, and Daniel Acuña's art is stellar.
Rating: 9 out of 10
12. Star Trek/Green Lantern from IDW and DC - A fun what if style story, with a great what if style ending. Wanna see Spock as a Lantern? Need I say more?
Rating: 8 out of 10
LIL' MISS TEX's PICKS:
1. Gotham Academy - My daughter has been with this book since day 1.
2. Ms. Marvel (2015) - My daughter adores Ms. Marvel. She has become her favorite superhero.
3. Silk vol 2 - LIL' MS. TEX choose Silk over Spider-Gwen. She can't wait to read it every month.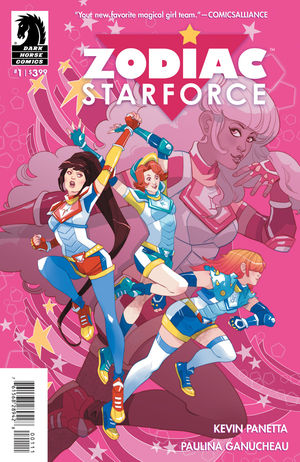 4. Zodiac Starforce - Another she enjoys monthly. She doesn't talk about this one as much as the previous three, though.
5. Moon Girl and Devil Dinosaur - When my daughter read this, she told me in no uncertain terms that this book needed to be added to her pull list.
6. Prez- Another book that my daughter said was necessary for her pull list. A real girl-power tale. I read this one too. I'd call it a 8 out of 10.
MERRY CHRISTMAS!!!!
-TEX